Bio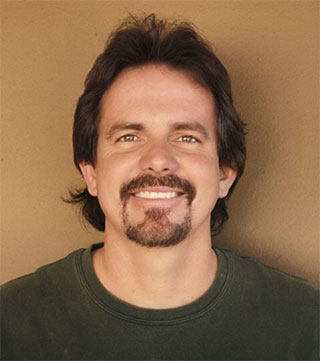 Hello my name is Mac Garner. I would like you to get to know me a little before we meet so I wanted to give you some information on who I am and my experience that I believe will help me serve you well.

I was born in Winter Haven, Florida. I have lived and worked here in the Tampa Bay Area all of my life. I learned to love and appreciate plants in my Grandmother and my parents gardens at a young age.

I have been blessed with artistic ability and began to combine both that love and interest in plants and creative artistic design at the age of 16 for my Father's business in Dunedin. I began to grow in knowledge of landscaping and design by sitting with a Registered Landscape Architect and designing with him and also installing the landscaping myself.

I designed for my Dad for a couple of years until he sold the business then I ventured out on my own. I then began installing projects big and small on my own learning on each project as I went. In 1995 Mac the Gardener Inc. was created. Since then I have designed and installed many projects for myself and for many other companies in the Tampa Bay Area. Some of my projects include designing the waterfall for Warren Sapp, being a co-designer for the entryways and park at Mirabay, Designing the landscape and landscape lighting for the Gills Residence( the Owner of St. Luke's Eye Clinic ) and design the landscaping for HGTV's YardCrashers show in Tampa.

So many of my clients are amazed that I still create and design the blueprints by hand. They enjoy that it gives them more of a personal touch than computer generated sketches.

My skills in design are creating landscaping that suites any taste. Creating Asian Gardens, Tropical, Traditional or a combination of all is a challenge that I look forward to and enjoy. I like to engage my clients in the process so they feel they are part of the process in creating a beautiful and purposeful landscape.

I also design and install landscape lighting. I believe lighting should enhance the plants therefore I design lighting to be plant selective and photometrically created to give a tasteful accent to the landscape to enjoy in the night time.

God has blessed me with my ability and I want to share His blessings with others. I care for each and every design as if it were my own yard. The personal touch and creativity I put into each job will be evident when your project is finished.

I look forward to hopefully being a part of your next landscape project.
We Provide Services to the Following Cities, Towns and Surrounding Regions of FL: